Inveraray born author Neil Munro wrote the Tales of Para Handy,
a story of the adventures of a Clyde Puffer captain on a Vessel called The Vital Spark.
Now albeit that the vessel Vital Spark is a fictional ship, a puffer now converted from steam to a diesel engine formerly known as the Eilean Easedale has been renamed and is moored at Inveraray pier, and for the benefit of the tourists, is The Vital Spark.
Very few of the original steam puffers now exist, but we in this area are privilaged to have the VIC32 moored at the Crinal canal basin, she is now available to charter for an adventure holiday, tourist who charter her for a trip are encouraged to help in the day to day running of the ship and to open the lock gates when the make passage through the canals, be it the Clyde, Crinan or Caledonian.
This morning Charlie the lock keeper told me the VIC32 was coming through, so I got my camera out to get a few shots of her as she passed by my house on her way through lock 11, here are the results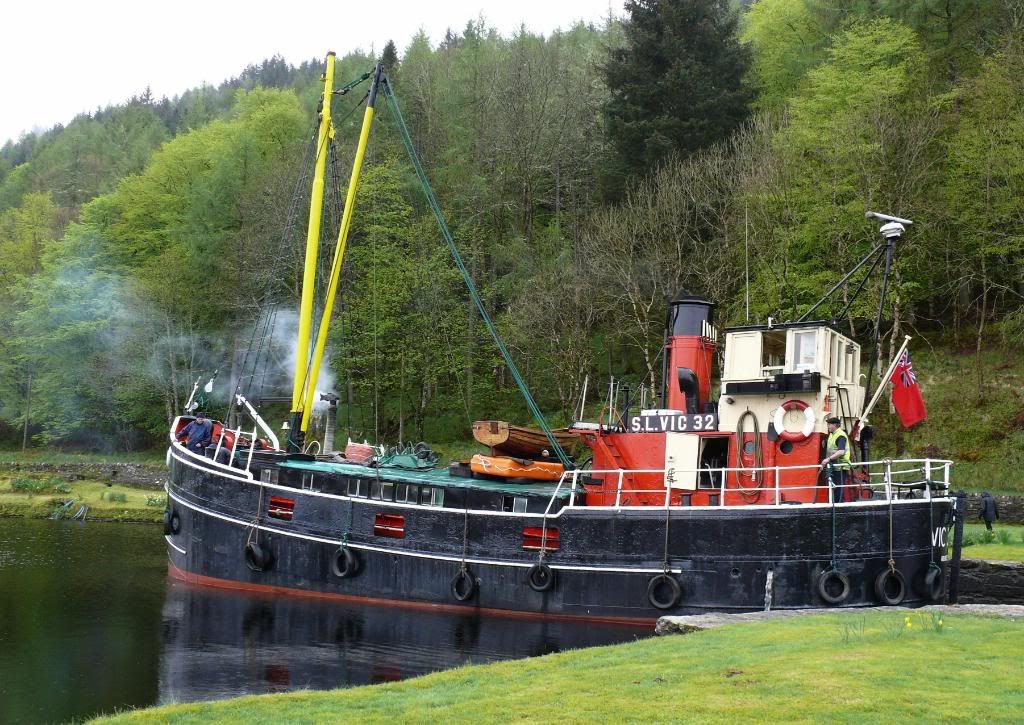 on her way up to lock 11
approaching lock 11 and my house
in the lock, dwarfing my house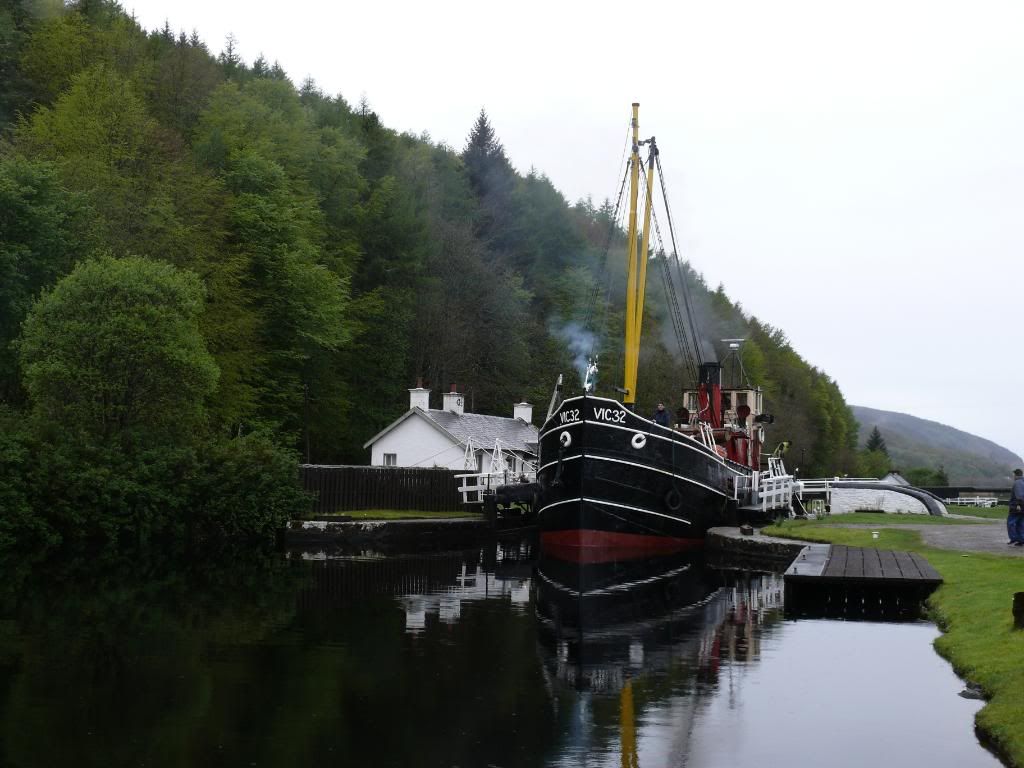 leaving lock 11
on her way
Thanks for looking
Chris