So, not exactly things I made myself, but did get my two new custom cap badges today.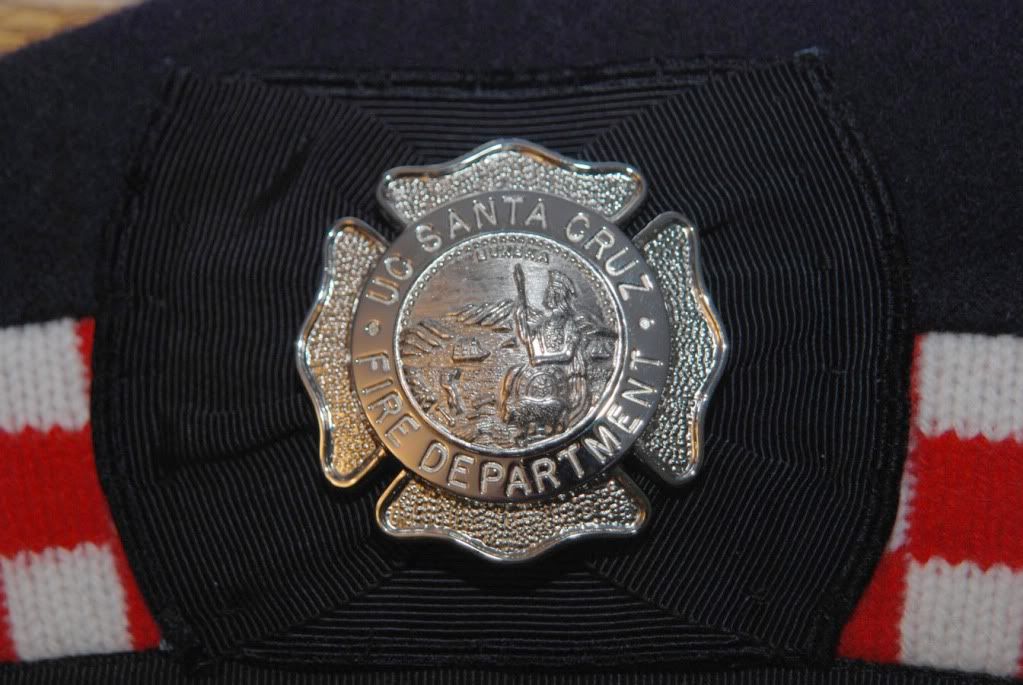 The first one's a custom maltese cross for my department to wear with a uniform shirt or jacket. I went back and forth between this and a "starburst", but ultimately decided on the maltese because it's very similar to our department patch and because the starburst isn't as common for fire departments around here. The center seal is the Great Seal of California, which is also in the center of our shirt badges. I went with an all-silver color scheme so that it wouldn't stand out as much and because most of the regimental cap badges I've seen seem to be fairly monochrome.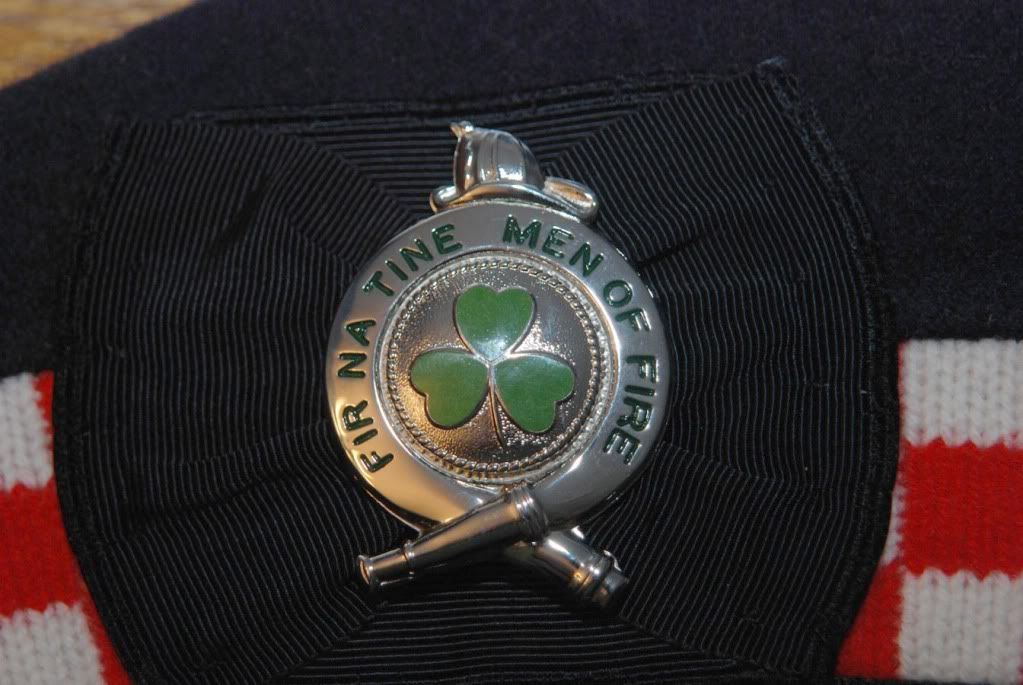 The second one's a more generic one with the Gaelic "fir na tine" and it's translation. The crossed hose reminded me of the strap and buckle used on clan badges, but with a unique fire service twist. Green lettering and the shamrock for my Irish heritage, of course.