Just got word that I had the winning bid (pics below). Turpin tells me it's Rose Hunting. It apparently has never been used (basting still intact) and comes with a fur sporran and belt. No word on the weight, but it's wool is from Pringle Mills of Inverness and is labeled Made in Scotland.
This shows straps and pleating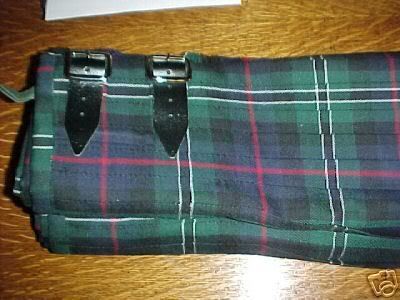 Basting is intact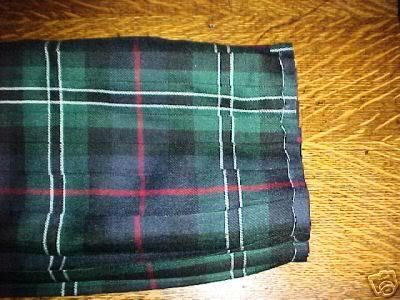 Formal sporran looks good. Just hope it's not Acryli-Beast
I've spent the last four days pretending I wasn't jonesing for it. Now I'm out of the closet - I can't wait till it gets here.